Nastasha is from Melbourne, Australia. She is a mother of three and a lover of Game of Thrones and one of the co-founders of Sham of the Perfect.  
Where can we find you online (Website, Facebook, Instagram)?
www.natashakellyphotography.com
http://www.facebook.com/natashakellyphotography
http://www.instagram.com/iamnatashakelly
What's your favorite lens for shooting this type of work?  And do you have any accessories you just love (filter, bag, camera strap, etc.)?
Up until last month, I was only using my Canon 28mm 1.8. I bought myself a 35mm 1.4 Sigma ART lens for my birthday in February & now that is my favourite! As for accessories, I love my Ciesta handstrap.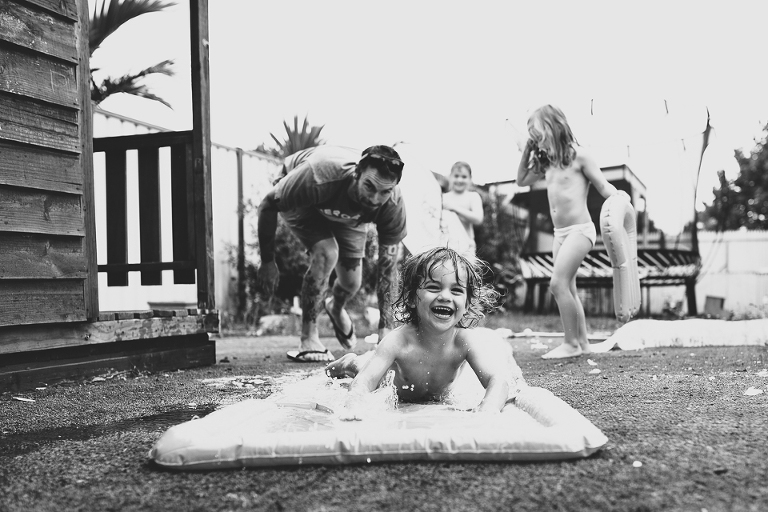 What are you drawn to document? Is there a particular composition, technique, or mood you love?
I'm drawn to documenting those little moments that often get missed but are the ones that you find yourself really wanting to remember as time goes by. I love capturing the 'everyday' things – the little messes, quick little cuddles, the tantrums, everything!
I do love a wide shot, being able to take everything in & I find that I'm drawn to the shadows.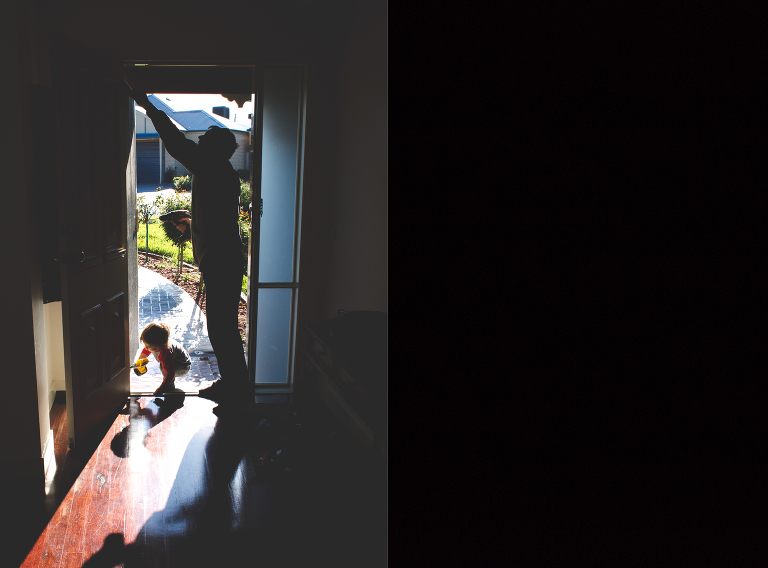 What is the most valuable tip you have learned in pursuit of shooting in a more documentary style?
Always have your camera somewhere accessible, charged, card in & ready to go! My camera lives on my kitchen bench & is always on. That way, as we are going about our day, if I start to see something unfold, I can grab it right away.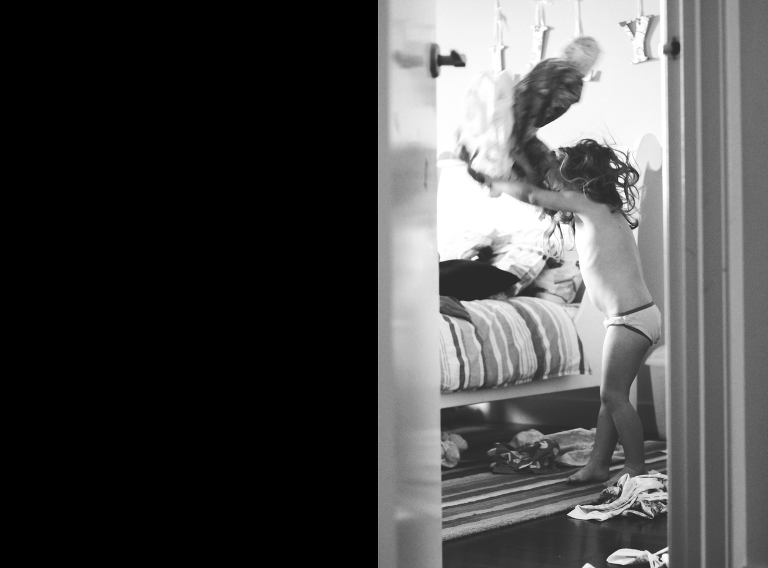 Why is storytelling photography important to you?  Why do you feel compelled to shoot with this approach?
Because I'm a storyteller. I always have been & I always will be! But it's taken me a long time to realise this. I'm so fascinated by history, not really those major events but personal history, & I guess I want to capture what will become my own history & that of the people I photograph. Ever since I was a kid, I've been fastidiously documenting – writing journals, taking photos, researching my family tree – I guess storytelling photography is part of it & just makes sense to me. Also, if you've seen the state of my house with three kids, if I only wanted to photograph 'perfect' moments, I'd not have any photos at all!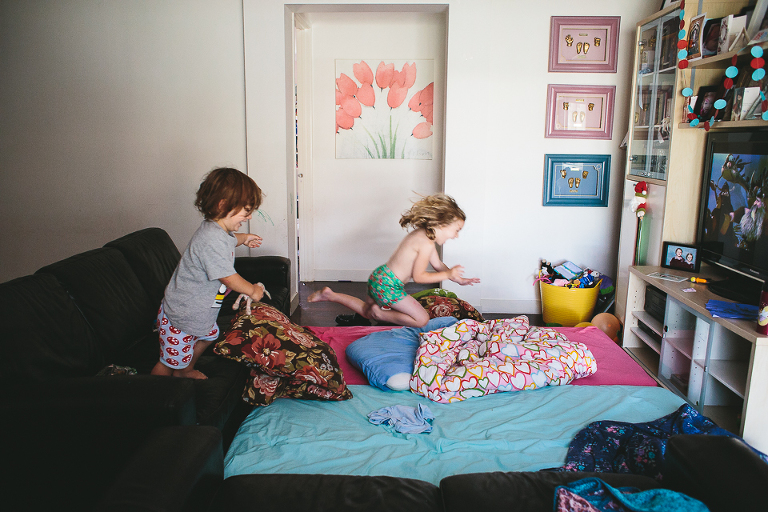 Briefly tell us about your journey into family documentary photography.
I think it began from when I was a kid. I loved pouring over Mum & Dad's old black & white photos. My favourites were always the candid ones. They were all so alive – young versions of them mucking around with friends & siblings, grandparents & other relatives that I had never had a chance to meet. So, I guess, ever since I first picked up a camera it was about documenting. When I was in high school, I wanted to photograph music festivals, then I became a freelance writer, documenting peoples stories that way. When I had my children, I wanted to document them. Every teeny tiny piece of them. When I finally got up the courage to go into business, there was never a doubt in my mind of what I wanted to photograph. I just wanted to photograph families being themselves, to show them that these little moments that make up their lives are important, not just the big, sparkly special events.