I shot my first personal day in the life in the fall of 2014. That day was challenging and exhausting but as soon as I uploaded the images and started culling and editing the final project to turn in for my workshop I knew I was hooked. As someone who had tried and failed at 30 day projects (much less a 365 day project) something about taking many images in one day made it so much more achievable than taking one photo each day.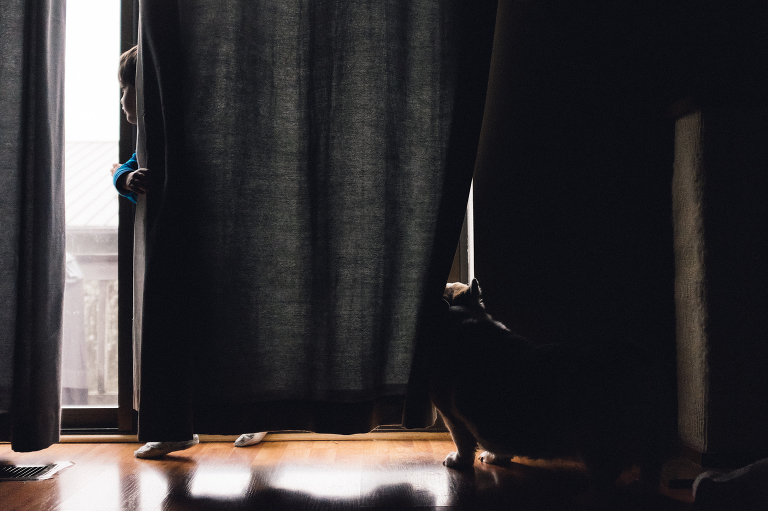 So this became my project: One day, every month I would shoot a personal day in the life. I call it the "Here and Now" and while I'm currently a bit behind in the culling & editing, I've kept it up for a little over two years. There is only one rule; I shoot one day every month, no matter what. I don't make plans to make the day more photographically interesting. And I don't postpone my Here and Now day to wait for plans to develop, if I did, the month would fly by without me realizing it. I aim for it to happen on the 15th of every month. My life is frequently a blur grocery trips, loads of laundry, and arguing with small people so sometimes the 15th comes and goes before I know it. Then I reschedule and shoot as soon as I remember. Sometimes, I know we will have really cool plans for a couple days before or after the 15th and I'll schedule my day it the life for that day. But mostly my day in the life collections are normal days of doing dishes and preschool drop off and pick up. As a result, it's become a random sampling of our life as our son has grown, our house has changed, and as we've added a second child. At times it's felt daunting; one more task to add to a busy day and another collection of images to add to a personal catalog that I'm already painfully behind in editing. But I press on and once I do get the images culled, edited, and blogged it never fails to be incredibly heartwarming to relive that day and reflect on what is happening in our lives as part of a bigger picture.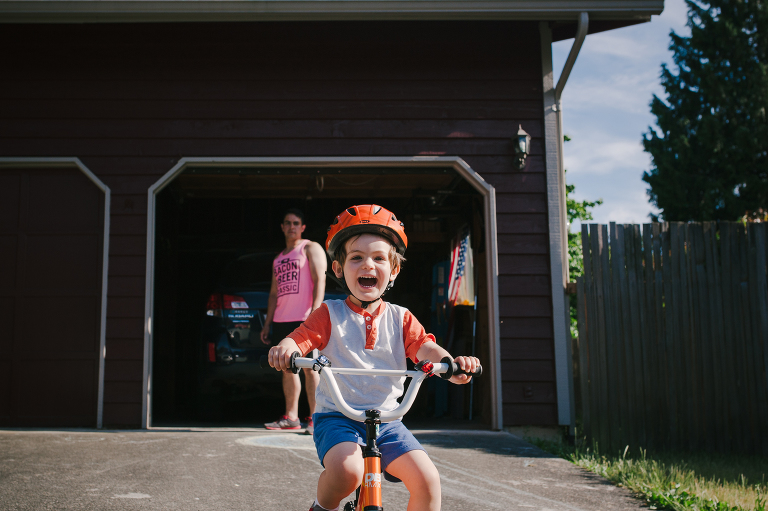 Over the past two years I've come away with several tips and take aways that have made shooting each day a little easier and a little more meaningful. Here are my top 6:
1. Make it logistically easy and plan ahead. If you have options in the gear department, go light. Pick your smallest body and one lens. (I'd suggest your widest lens, I use either a 24mm or a 35mm.) Place it at your bedside the night before so it's right there when you wake up; accessible for you to take your first shot of the day and also a reminder that this is the day you are shooting.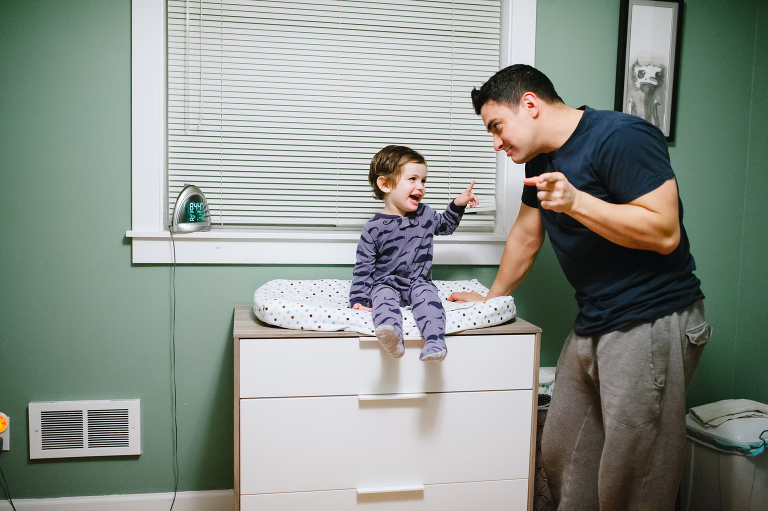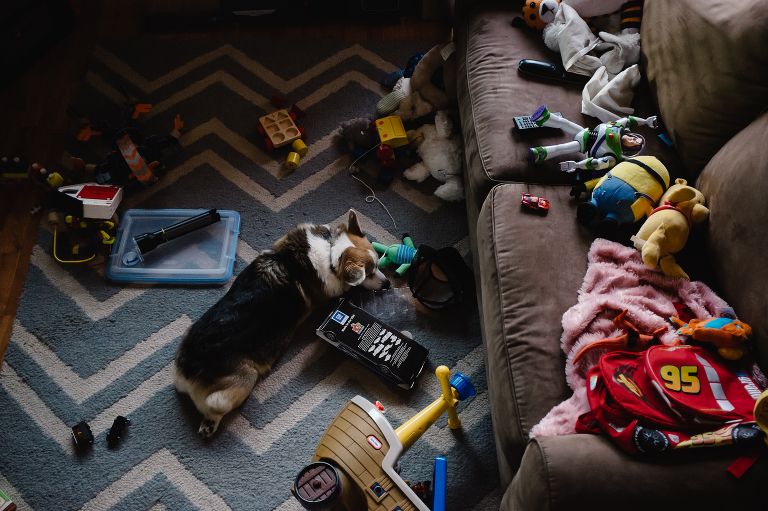 2. Create some limits for yourself and be forgiving. Don't feel pressure to document every single thing; especially if you know you are prone to overshooting. Considering limiting yourself to 5 or 6 frames per moment/activity. And if you get caught up in your day and forget that your camera is sitting next to you then don't even worry about it. It happens to the best of us. Just pick it back up, take a shot, and carry on.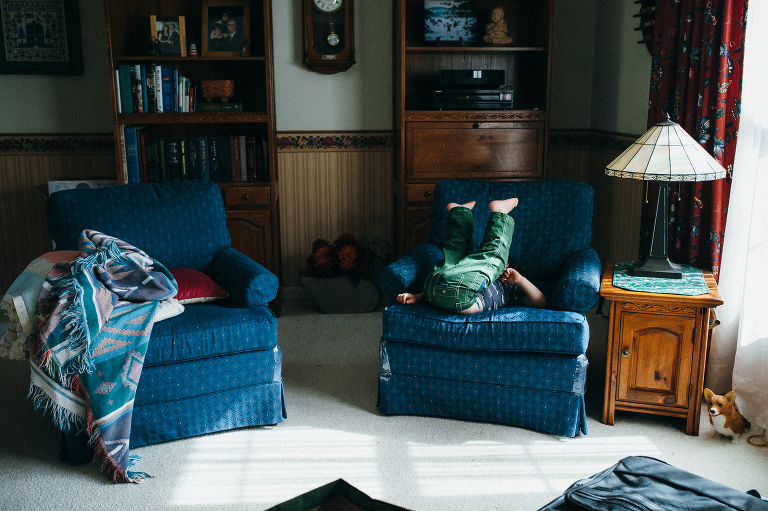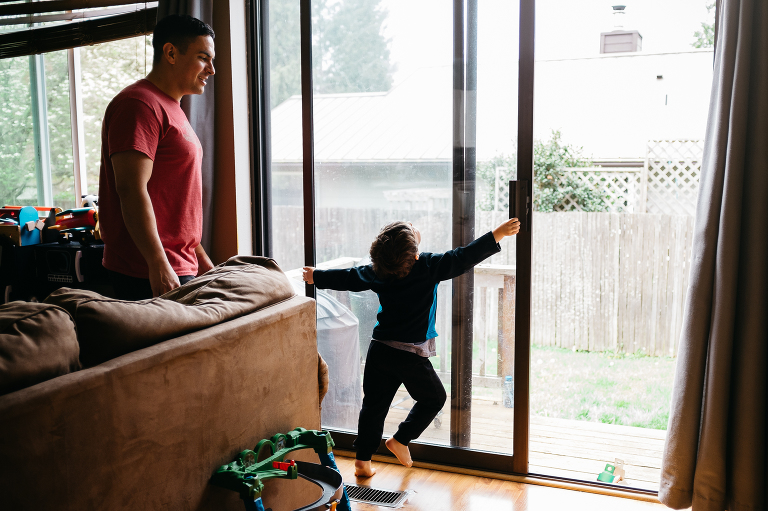 3. Make it dated. There is this concept in photography that there is value in making an image "timeless"; which means to make sure the frame is devoid of anything that might clearly place the image in a certain decade. Your day in the life is no place for timelessness. Make sure to get images including your phone, your car, the TV playing your kid's current favorite cartoon or the fact the Olympics were on that summer. Capturing a day in the life is all about capturing a point in time and you can't do that without embracing the current fads, technology, or world events.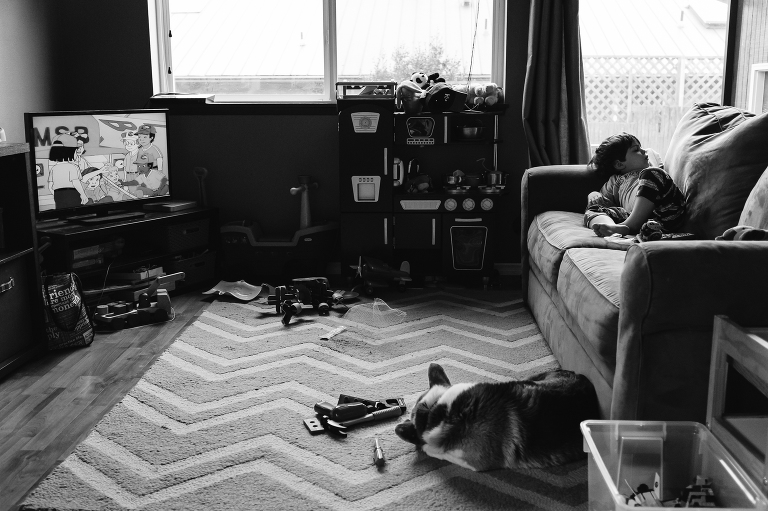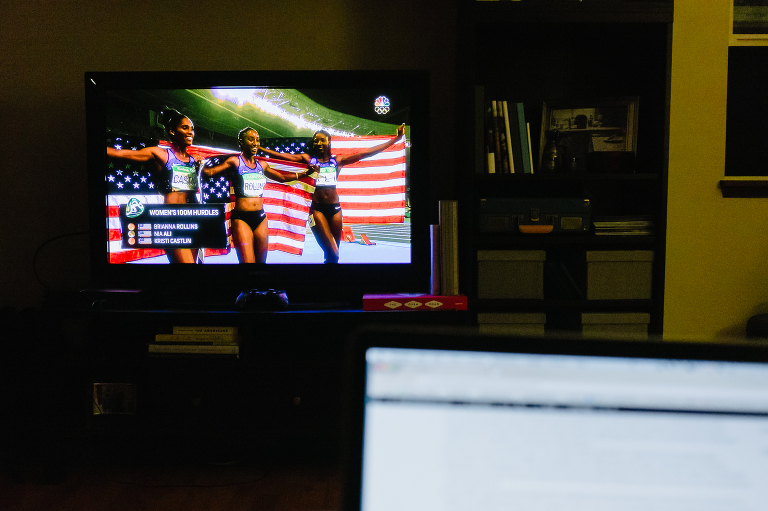 4. Shoot what matters, not just what is pretty. By all means, shoot beautiful light streaming in through your windows. Shoot the quiet moment of your child playing in their clean room before they pull out all the toys. Just don't limit yourself to those images. What matters most doesn't always happen in the most convenient manner for a photographer. Shoot it anyway. For example, the image below was shot when we were in the process of getting our cat diagnosed with lymphoma. She had just come back from getting an ultrasound and I wanted to make sure I got a picture that showed her shaved belly and paw. Not every image in your day will be a work of art, a few images will be the equivalent of a visual post-it note to remind you of something that was important to you in one way or another and those images are equally as important as the pretty ones.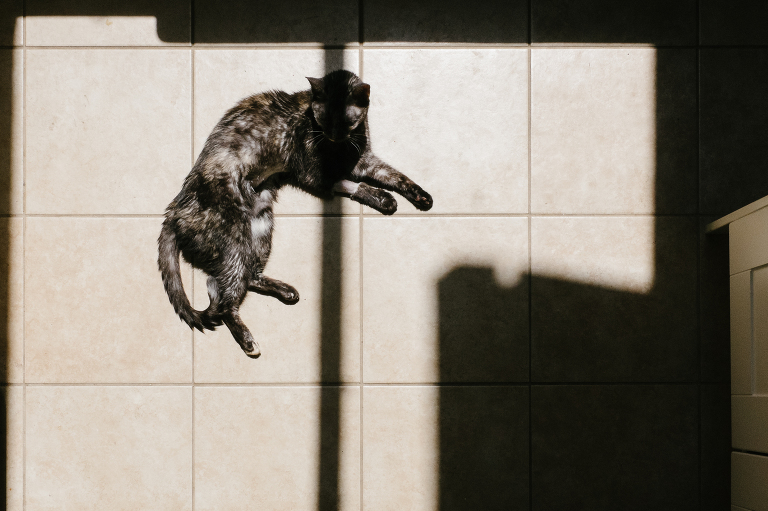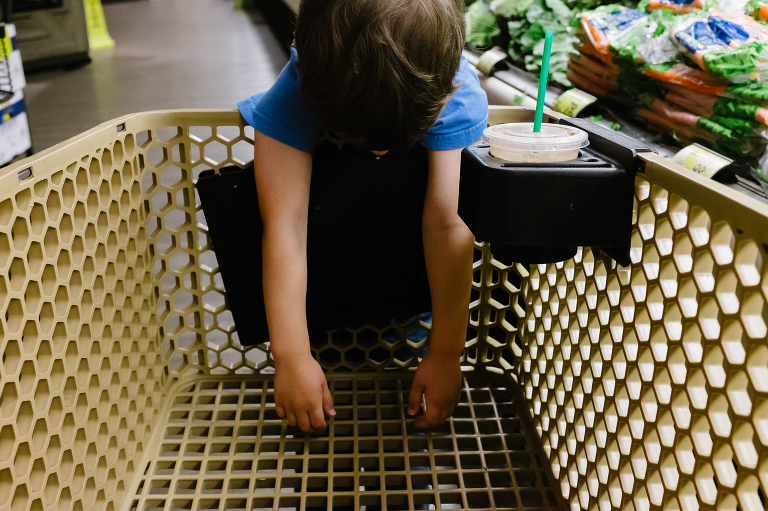 5. Have an objective. Shooting a full day can be overwhelming. It can be too open ended at times. I've found it helps to use your day to work on a larger skill; layering, color theory, or seeing in black & white. Having an objective in the back of your mind can help keep you motivated and focused as you go about your day.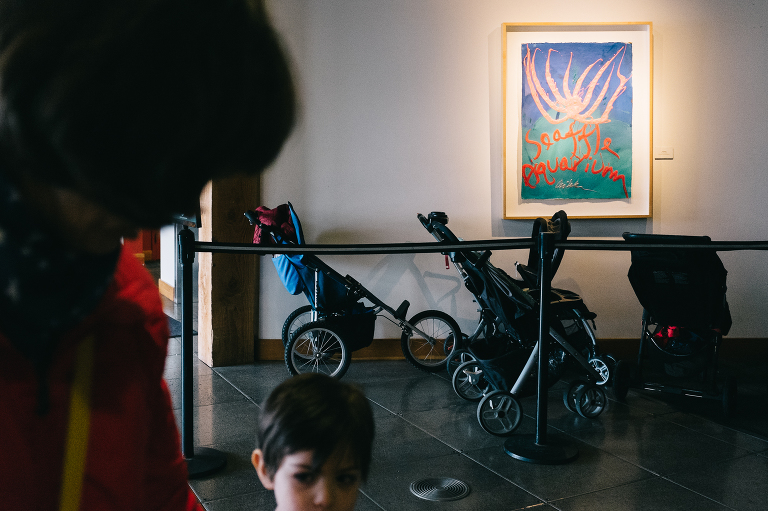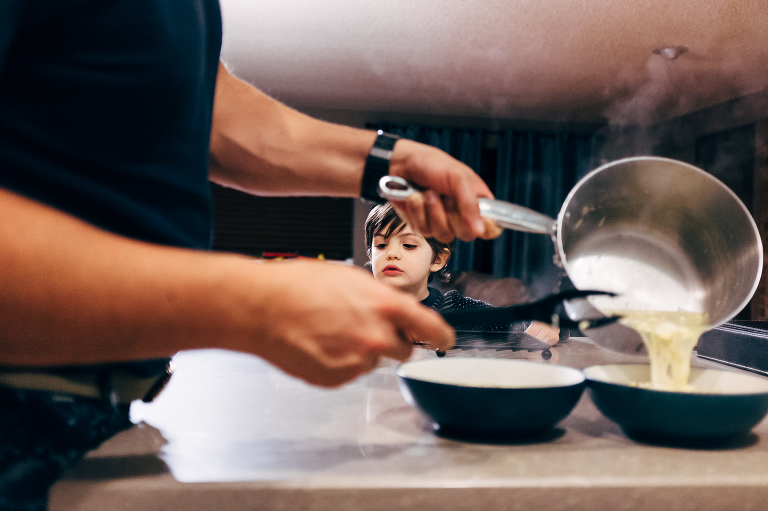 6. Be present. This is both a tip and a benefit to shooting a day in the life. There is a lot of talk about how photography can take you out of the moment but it can also help bring you into the moment too. So many times I rush through my day flitting from one task to the next without taking a moment to stop and examine what's happening around me. If you are dedicated to shooting your day, you cannot do this. You have to be present and be looking for frames and moments to document. If you are sitting to work at your computer you have to stop, check in, and decide how you want to visually represent working. And if you notice your child quietly playing you will have the motivation to pause and soak in that moment while shooting your 5 frames. Then, maybe you'll do as I've done on many of my day in the life days, and decide the dishwasher can wait to be loaded as playtime won't last forever.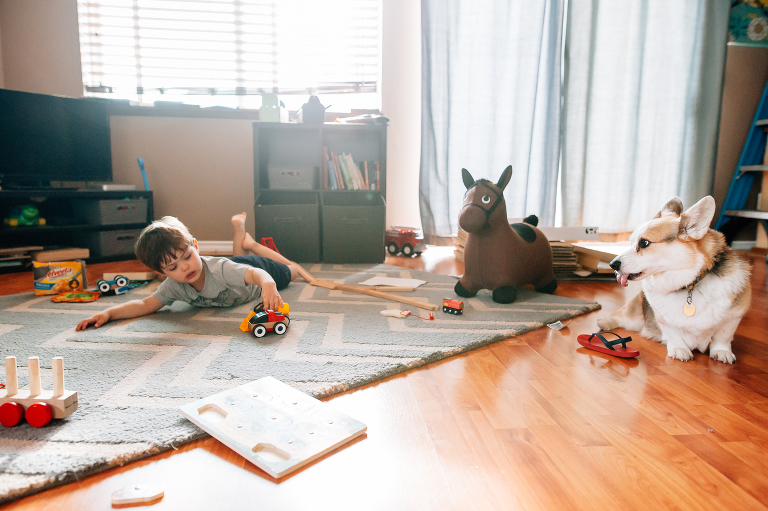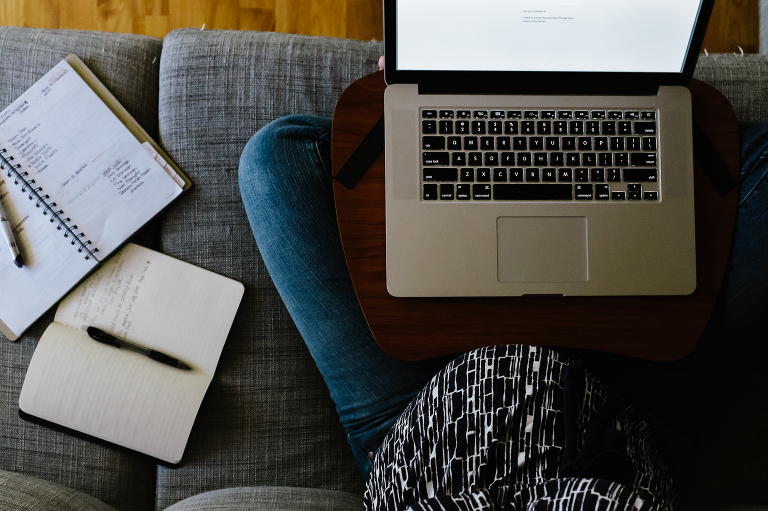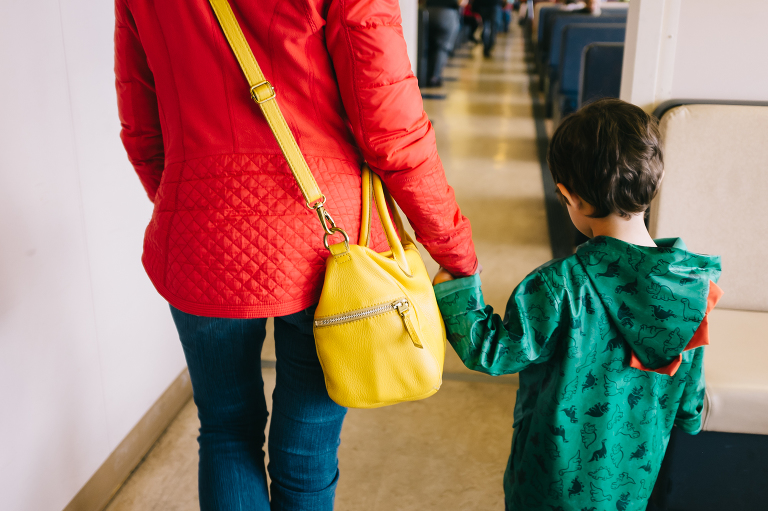 The following two tabs change content below.
Erika Roa is a lover of life and a teller of stories. She grew up in the Midwest but now happily finds herself hidden amongst the giant evergreens of Washington state. Good coffee fuels her days tending to her two kids and running Little Fish Photo.