Say 'hello' to April's Perfectly Real Artist, Carrie Yuan!  Carrie is a photographer from Seattle, Washington.  We just loved the emotional range in her submission.  Her images showcase all the feels!  Check out what she has to say about her work and approach to shooting.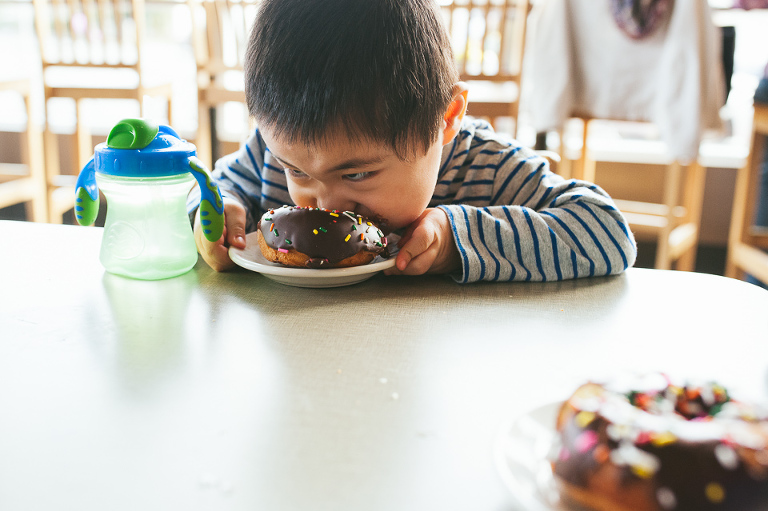 Where can we find you online (Website, Facebook, Instagram)?
http://www.yiliphotography.com/
https://www.facebook.com/yiliphotography
https://instagram.com/yiliphoto/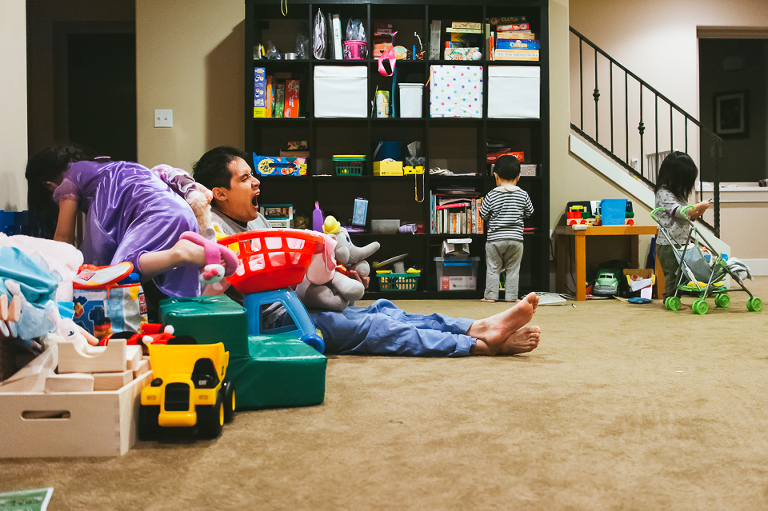 What's your favorite lens for shooting this type of work?  And do you have any accessories you just love (filter, bag, camera strap, etc.)?
I started a 365 in January, and I've been almost exclusively shooting with my Sigma 35mm lens. I love the wide focal length (though just recently I've found myself wanting something a bit wider on occasion), its sharpness, beautiful bokeh, and its ability to perform in low light. For hospital newborn sessions, it's my go-to lens. For documentary work outdoors, like playing in the backyard, for example, I'll throw on my 24-70. It's such a versatile lens that's quick to focus. Currently my favorite camera strap is a beautiful scarf camera strap from The Vintage Clothespin.
 What is your favorite type of light to shoot in?
Wherever real life moments happen. In my pursuit of the photojournalistic style, and in my efforts to document my family's life authentically, honestly, and COMPLETELY, I've learned that I can't limit myself to natural light shooting. I live in Seattle, so that means that during the winter, it can get dark at around 4:30PM. I have a part-time job in health care in addition to my photography business, so on those work days during the winter, it was dark by the time we got home in the evenings. Before I started the 365 and was "forced" to shoot daily, I would rarely bring out my camera on those days. But I realized that all of these real life moments were passing me by, and the photographic record of our family life was incomplete. Yes, they happen after dark, in yucky artificial light, but these are the moments I'm really going to want to remember in 5 or 10 or 30 years from now. Family dinners. Bath time. Play time. Story time. Bed time.
So while I do love beautiful, directional, natural light, and oh yes dreamy golden hour backlight, I am embracing the light where real life happens. Because to me, a pretty picture with beautiful light is soulless if it's not honest and authentic at the same time. I've also been brushing up on my speedlight skills, which I'm really thankful for, and I feel much more confident about walking into a client's home to photograph their real life in whatever kind of light they have.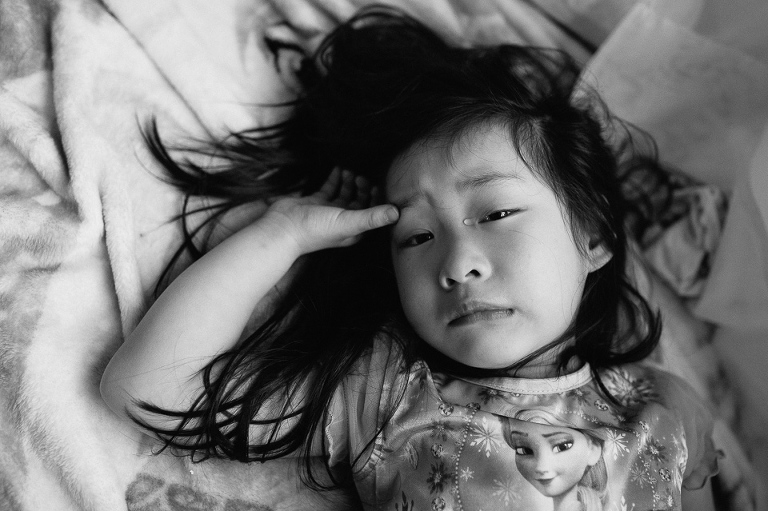 What is the most valuable tip you have learned in pursuit of shooting in a more documentary style?
Be patient. Allow a story to unfold. Try to have no expectations. As a visual artist, it can be difficult to have no preconceived ideas of what kinds of images you'd like to capture, but Molly Flanagan gave the best wisdom on this. If you're shooting what you've preconceived, then you're limited by your imagination. If you let go of all of that, then you're no longer limited. It can be scary, but it's pretty freeing at the same time. Along those same lines, I've learned to keep shooting past the obvious. Once I've captured a scene or a moment in the obvious way I'd usually capture it, I'll push myself to keep shooting. Find a different way to capture it. A different composition, different focal point, just something different. Usually my favorite images are the ones I take after I get the standard stuff out of the way.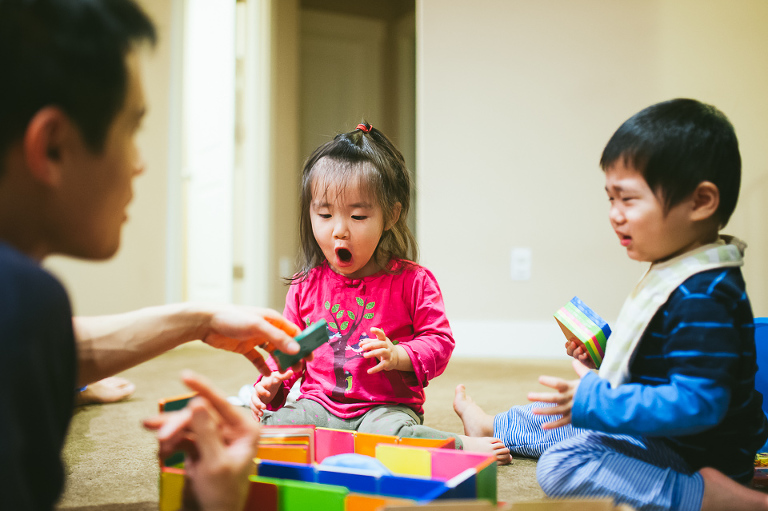 What are you drawn to document? Is there a particular composition, technique, or mood you love?
I'm really drawn to document the entire range of childhood emotions. From the really happy to the really sad. I love a good crying photo. I want to remember all of my kids' childhoods, and what it felt like to be there. I really aim to convey the feelings of childhood (and parenthood!) in my images. Recently I've found myself drawn to wide images with a lot of depth. I'm loving playing with different focal points to tell different stories. These two images are a good example of that. Everyone was in relatively the same positions, but by changing my focal point, I could tell two completely different stories.