Sham of the Perfect is a collaboration of 15 photographers from different backgrounds and different parts of the world.

Australia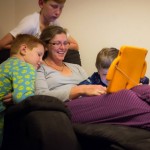 Jodie Byrne (Wagga Wagga, NSW, Australia) – Jodie is a natural light photographer living with her three boys, husband and new ginger kitten. She is passionate about telling stories and capturing the everyday moments through her photography. She loves seeking and finding light, documenting her children's moments and adventures, discovering the details that make up our life. 
Read more about Jodie here.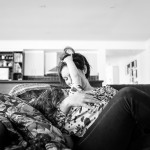 Natasha Kelly (Melbourne, Australia) – Natasha is a wife, Mum of three crazy, stubborn & hilarious kids & a Game of Thrones tragic. A Documentary/Storytelling photographer, she revels in capturing life as it is – the mess, the chaos, the full-bodied ugly laughs & the quiet moments too.
Read more about Natasha here.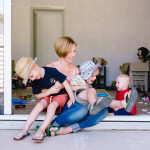 Jenny Rusby (Mornington Peninsula, VIC, Australia) – Jenny is a wife to an absolutely amazing husband, a mother to two young boys (who have taught her everything she ever wanted to know about cars, trucks and diggers!), a daughter, a sister and documentary and lifestyle family photographer.  Jenny loves creating images that tell a story while capturing the everyday, and all the natural, magical moments when you forget about the camera and just be you! 
Read more about Jenny here.
Canada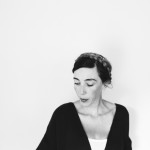 Celina Bailey (Montreal, Quebec, Canada) – Celina is a children's wear designer, turned mom, then blogger and now influential tastemaker! She is a visual addict and tries to find the beauty in everything. She is on a misson to tell the story of her family's adventure from the mundane to the exciting, to capture the everyday moments as well as the little details that make each day unique and shows off each ones personalities.
Read more about Celina here.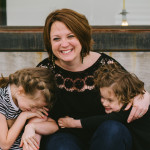 Elisa Elliot (Montreal, Quebec, Canada) – Elisa's greatest inspiration lies in the mundane. She believes our real stories matter, and that documenting everyday life through photography is the closest we can come to preserving our memories. Wife to her Beloved, and Mama to her two little girls who fill her days with chaos and wonder, she seeks out and tries her best to capture those genuine, ephemeral moments between the expected frames. 
Read more about Elisa here.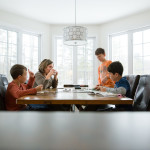 Gemma Robillard (Ottawa, Ontario, Canada) – Gemma is married to a hilarious guy and mom to three silly little dudes who have taught her to step back and savour all of the in-between moments of real life. Her photographic work is strongly influenced by her background as a writer and journalist – she is compelled to create imagery that tells a story. Authentic moments and the small details that usually go unnoticed drive Gemma as an artist and a devoted documentarian. 
Read more about Gemma here.
United Kingdom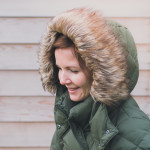 Vicki Hull (Littlecote, Buckinghamshire, UK) – Vicki started her own photography story when she started her family a few years ago and she collects their memories on camera. Not just the big events and significant milestones but the everyday imperfect details that make up family life. In years to come she wants to be reminded of the day to day of their lives; today it is playing in the garden or scootering up and down the lane and who knows what it will be tomorrow? She is beginning to tell stories with her camera for other people too. 
Read more about Vicki here.
United States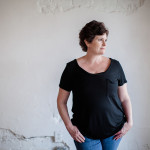 Heather Bowser (Clinton, Mississippi, USA) –  A follower of Christ.  Married to her high school sweetheart.  Mom of 13. Passionate about capturing all those fleeting everyday moments. 
Read more about Heather here.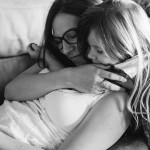 Chrystal Cienfuegos (San Diego, California, USA) – Chrystal is a Newborn/Family Photographer and mother of three. When not behind the camera, you can find her watching football (Go Chargers!), fighting with her husband over what movie to watch, or spending time (and drinking wine) with her close friends, neighbors, and family. She is a proud member of the NAPCP and affiliate photographer for the Tiny Sparrow Foundation. 
Read more about Chrystal here.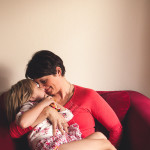 Michelle McDaid (Sacramento, California, USA) – Originally from London and hoping one day to return to a little flat in Chelsea, Michelle has been living in the U.S. now for almost half her life. World travel is her greatest passion next to photography but right now she's set roots in suburbia with her husband and 5 year old daughter, Daisy. When she's not behind the camera, she writes about parenting and non-profits for local magazines and basically has the likes/dislikes of a 16 year old girl in an (ahem) older body.  
Read more about Michelle here.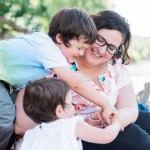 Lacey Monroe (Portland, Oregon, USA) – Lacey is a documentary family photographer with a background in the fine arts. She is married, has two small kids, a giant Saint Bernard, and a small black mutt. She was born and raised in the beautiful Pacific Northwest and is happy to still call it home. She loves being invited into people's lives to document their families in an authentic and artistic way. Her other passions include staying up too late while reading in bed, binge watching netflix, and napping.
Read more about Lacey here.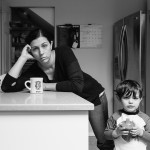 Erika Roa (Poulsbo, Washington, USA) – Erika grew up in Kansas City but now finds herself quite at home amidst the giant evergreens of Washington state.  She is a mom to a fearless 2 year old, a wife to an incredible man that loves to travel about as much as she does, and a lifestyle/documentary family photographer.  For Erika, bad days can be turned around and good days can be made even better by good coffee, craft beer, yoga, or baking. 
Read more about Erika here.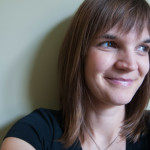 Robin Stephenson (North Carolina, USA) – Robin has been taking at least one photograph a day for the past six years and always has her camera nearby to document the real, everyday moments of life. She lives in a small town with her husband and son. When she's not taking pictures, you can usually find her homeschooling, reading, spending time outside, or quilting. (Though she is probably taking pictures while doing all those things, too.)
Read more about Robin here.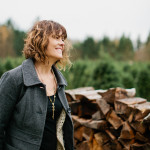 Jessica Uhler (Tacoma, Washington, USA) –  Jessica spends her time chasing light and four kids in the beautiful Pacific Northwest. She loves Jesus, her family, documenting real life, and puts hot sauce on everything. When she isn't seeing the world and capturing the beautiful quotidian with her camera you might find her baking, running, gardening or practicing yoga. See her other collaborative projects One Dandelion and This Day and Every Day. 
Read more about Jess here.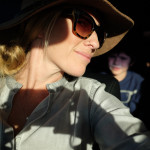 Kym Vitar (Los Angeles, California, USA) – Kym is the capturer of memories and story teller for her family. She and her husband have 4 chickens, 3 kids, and 2 dogs all under 1 crazy roof. She strives to capture the true emotions of their lives, and in turn, learn to embrace the flaws with a smile. 

Read more about Kym here.