Last summer Kristi Burton, a documentary photographer in Utah with a love for personal projects, documented 18 different lemonade stands in her area. You can find more of her work at her website, Facebook, and Instagram. Here is what she had to say to our contributors about her project: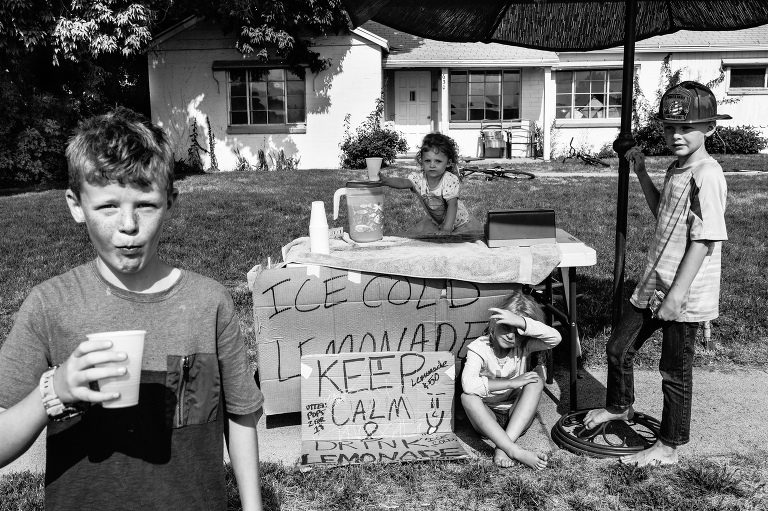 Heather: What a fascinating project. What made you decide to do a special project of shooting lemonade stands? How did you find all of them? 
Thank you. I've seen some pretty creative lemonade stands and one day, I just got an epiphany that it would be a great project. One of the first Saturdays of the summer I decided to drive around and see how many stands I could find. I ended up finding 6 in about an hour and a half. It was such a blast and a great start to the project. Also, I told my friends who have kids that I was planning to do it so they gave me a heads up before doing one.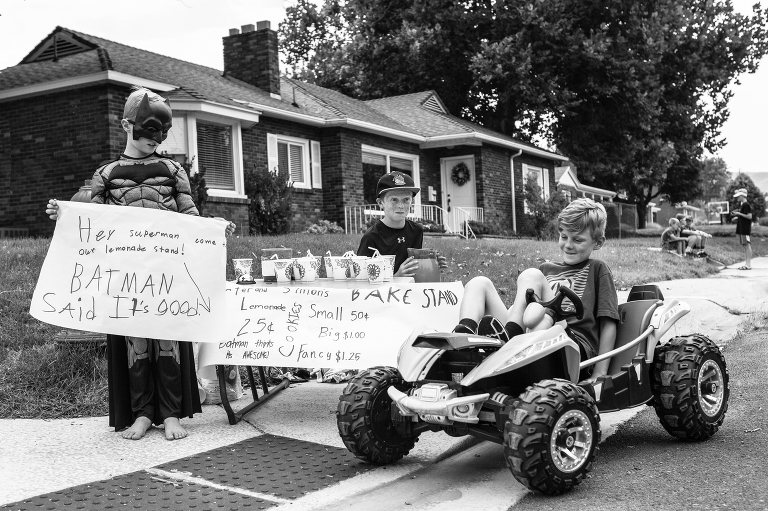 Aniya: I absolutely LOVE this project! How did the parent of the children react to you letting them photograph their children? Did you go through the model release and all of the formalities to photograph this project?
Thank you. It was actually pretty funny when I approached the parents. When I asked if they were the parent/guardian of the kids at the lemonade stand, they often got this wide-eyed look as if they thought their kids had done something bad to the lemonade. I enjoyed seeing the relief on their faces after I told them what I was doing. Nobody turned me away and I didn't have any problems getting them to sign a release.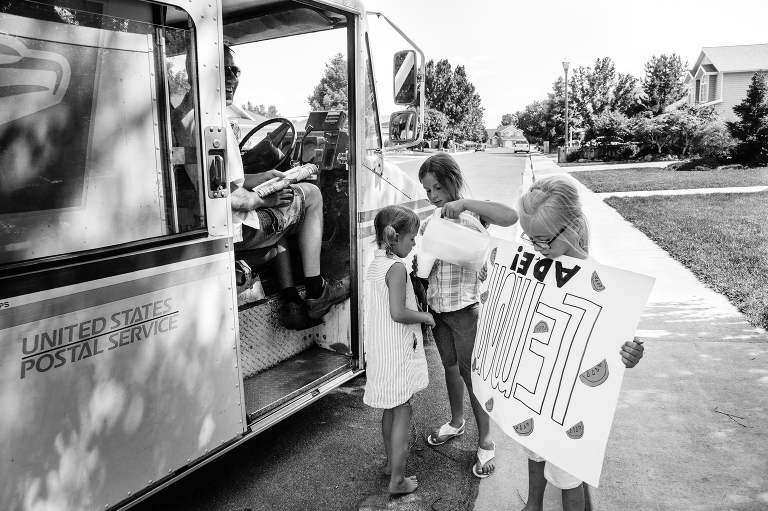 Felicia : Do you often photograph in B&W? I love that it gives such a sense of nostalgia and timelessness to this series but I am curious how you see your images and their stories, and if colour is ever a consideration?
For these kinds of projects, I tend to like them better in black and white. Yes, it creates a sense of nostalgia and timelessness which I was going for. I didn't want to distract from the subjects and their lemonade stands and color would have done that for certain images, but other images look great in color too.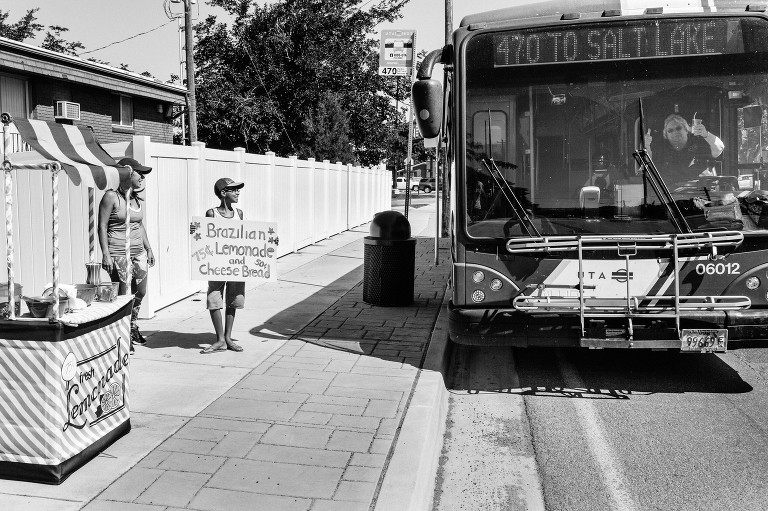 Leslie: Love that you have a passion for personal projects. How many have you done so far? What's been your favorite project to date?
Thanks. Yeah I love them. I've done about five major projects. My favorites are the most recent two, the lemonade stands and the one before that was couples who have been married 40 years or more holding their wedding portrait. Really enjoyable as well.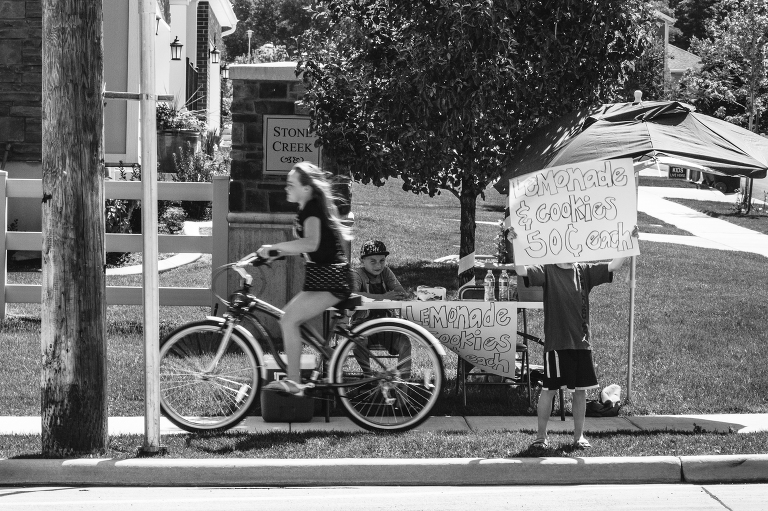 Lisa: How do your personal projects influence your client work?
My projects give me a chance to show my voice as an artist so that clients know what I love to do and hire me more for my specific style.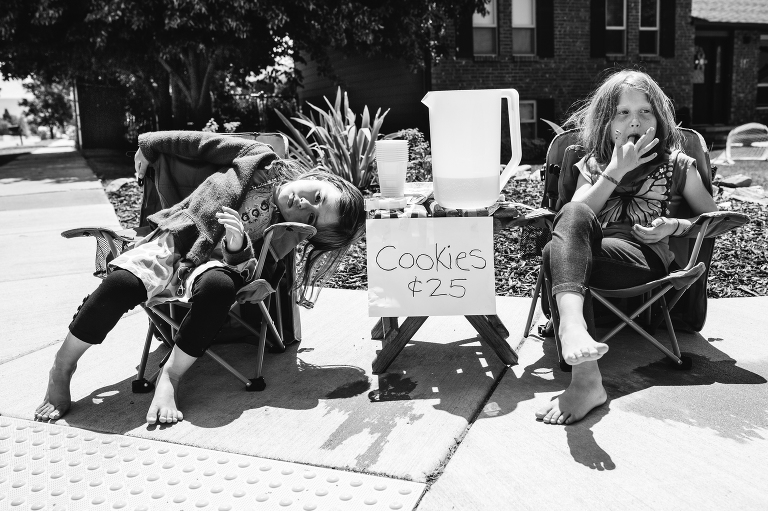 Jessica: Is there something you'd like to try stylistically that you haven't yet- or some subject you'd like to photograph that you haven't yet?
Usually when I do home documentary sessions, I do them of families with young kids. I think it would be fun to do one with teens or young adults.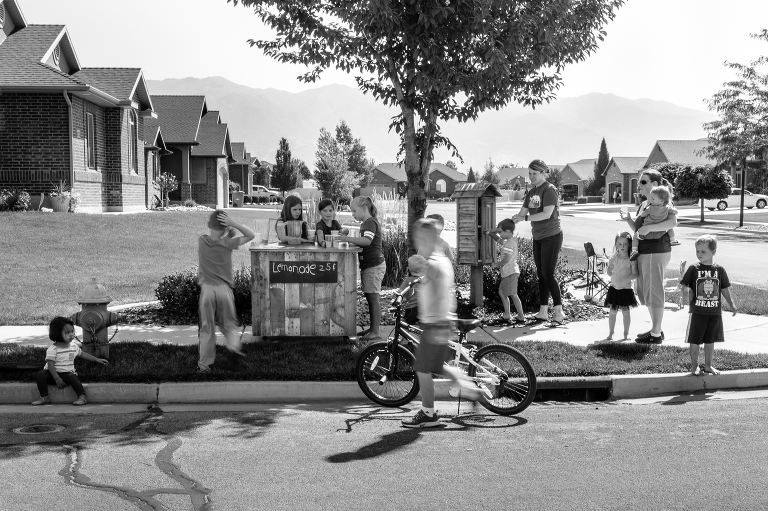 *****
Want information on how you can be a featured artist? Check out our submission page for all the details.